Salesforce Essentials in Chicago 2016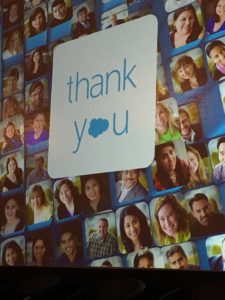 Thanks to the Salesforce Chicago Team for inviting us to the Essentials for Sales Performance Conference in Chicago last week. Both Trish Bertuzzi and Jamie Shanks were great speakers with valuable content. I can't wait to read Trish's new book, The Sales Development Playbook. Jamie also has a book about social selling coming out soon, Social Selling Mastery.
I met some interesting people at the networking reception and had create conversation at the Smith & Wollensky dinner hosted by The SMB Help Desk.