Thanks to the heroes at Sunset Foods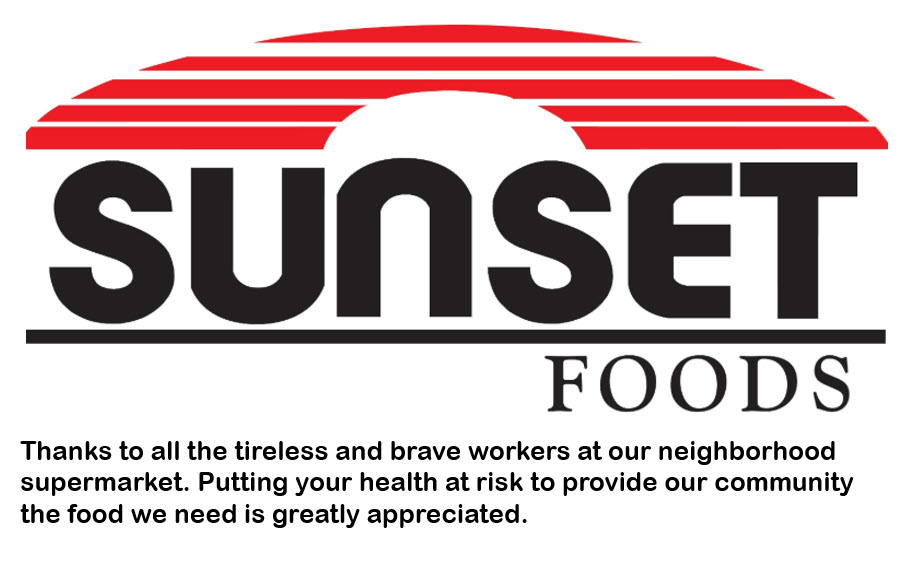 I realize there are lots of people to thank during the Coronavirus pandemic. America thanks the healthcare heroes that are saving lives and battling the virus on the front lines.  We appreciate the first responders that are out there everyday keeping communities safe. We see the hard work you are doing every day during these crazy times and we thank you.
There are lots of undervalued heroes that go unnoticed during the Coronavirus crisis. I would like to say thank you to the supermarket workers at Sunset Foods that are putting their health and lives at danger to provide our community the food and products we need. Yesterday I stood in a social distancing check out line which took about 20 minutes to get to register. The Sunset employees had no way to social distance themselves from the heard of people that went through their lines. They weren't self-quarantining themselves like most Americans. No, they were bellied up to the register getting people on their way.
There are lots of people in American doing their part to help the country make it through this crisis. I appreciate them all. But, in this post I want to thank the overlooked and maybe undervalued heroes at Sunset Foods in Highland Park. I appreciate you!