Tony French's Artwork Donated to SCAD Research Fundraiser
SCAD Research is dedicated to raising funds to support the most promising Spontaneous Coronary Artery Dissection (SCAD) research and to ultimately bring awareness, dissemination of knowledge and research findings to the bedside of patients with SCAD.
I believe this is a great cause so I created a "Loving Heart" to donate to help raise money to support this great cause.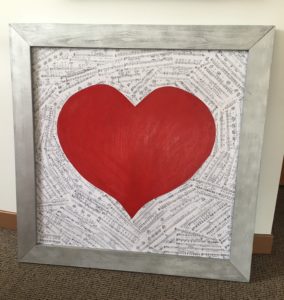 The heart is surrounded by beautiful music to soothe the soul. Rumor has it the artwork was purchased by a doctor in Minnesota and it's handing somewhere in the Mayo Clinic.